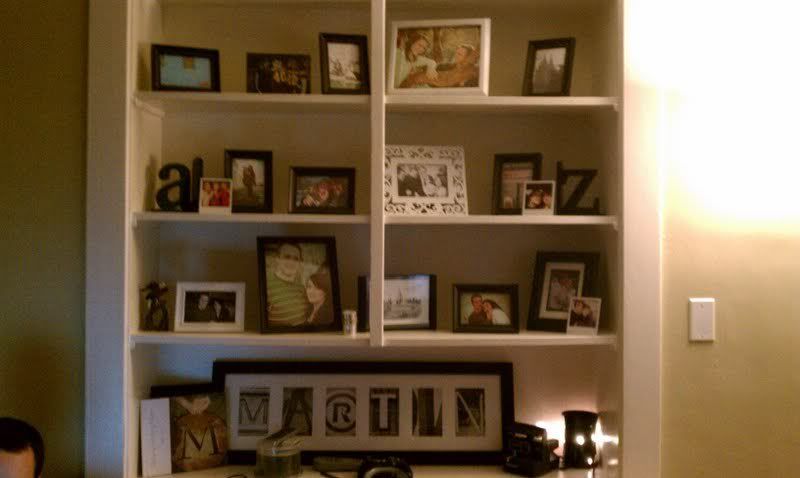 This is one of my very favorite parts of our house. Since our little house is oldschool (built in the 40's) it has all these cute little shelves built into the living room walls. The ones that flank our fireplace are for movies and books but I knew I wanted to do something special with this shelving above our couch. I'm pretty pleased with how it came out and I want to add more! Zac calls it our "shrine" because it's all pictures of us but I see absolutely no problem with that... I love us! Haha. Oh, and see that long frame on the bottom? I don't think I ever posted anything about it but it was Zac's Valentine's present from me last year when we were still engaged. It's a "word picture doo-hicky" that I made for him that spells out MARTIN.
Just FYI, that random dark haired man head in the bottom left is Jake. Hi, Jake!
Oh, and also this. My husband playing his silly video games. PS, I love "retro camera" on my telephone.